Following the news this week from the upcoming release of a brand new Digimon Virtual Pet, I'd thought I'd write up a few things that I'd like to see in the new Z Series Digimon pet!
Obligatory "these are hopes and are mostly pure fantasy" disclaimer before we dive in. Alright, with that sorted, here we go!
What I Want in the New Z Series Digimon Pet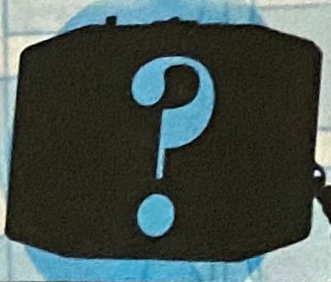 #5. Pedometer functionality
Okay, this one is extremely unlikely, but imagine if you could help care for your Digimon by walking it – think of something similar to the PokeWalker or PokeBall Plus – you could earn points or unlock things simply by walking.
I absolutely love gamifying fitness and it's been so long since we had a new pedometer Digimon toy.
#4. The Appearance of previously Unraisable Digimon
I've written about Digimon that have, surprisingly, not featured in any of the Digimon virtual pets before, so I'd be fairly keen to see some of these Digimon pop up in the new Z Series Digimon pet.
Bandai, give me Keramon, please.
#3. A bigger screen and better display
I love the bigger sprites like we have seen in the Pendulum Progress and Pendulum X releases and would love to see a bigger screened virtual pet again.
Why? I just think it'd be neat.
#2. Unlocking Digimon functionality
I loved this feature in the Digital Monster X series as it made the gameplay have a bit of longevity to it, so I'd love to see this feature pop up in the new Z series Digimon pet, it doesn't necessarily have to do with how many battles, but I'd be keen to see Digimon who can only be raised after certain milestones have been met.
#1. Bluetooth connectivity or online functionality
I mentioned in my post about the releases I'd like to see this upcoming decade how I really would like to see a brand new virtual pet with some online or Bluetooth capabilities akin to what we've seen in the Tamagotchi Meets. While I feel this is fairly out there and unlikely to see from a Digimon release, it's most certainly my number one thing that I'd like to see from the new z series Digimon pet, or, any future Digimon pet release, for that matter.
Bluetooth could be a neat way to further expand the functionality of the virtual pet by having it pop up on your phone too and imagine getting care alerts on your phone – never get another unwanted care mistake, or even little messages from your little guy!
Also, imagine if we get Jogress functionality as well as online capabilities…
---
Thanks for reading! What do you want to see from this upcoming Digimon pet release, do you have any predictions or anything you do (or don't) want to see? Let me know in the comment section!
---
I'm on a bit of a virtual pet kick lately, which is easy to tell because of how many of these videos I've made this week, and I'd be interested to produce more content about virtual pets (as in, videos, blog posts, and, possibly even podcast episodes?), so please let me know how you'd feel about this!
---
You can help out the podcast and blog in the following ways:
And thank you to our supporters on Patreon; Joe, AnimeGuy, Steven Reeves, Kaida Washi, Chisai, Kyle, Tom, Lizmet, Nicholas, MetalMamemon, Sam, Spiral, Keith (From 'A Computer Podcast on the Internet'), SilverHairedFreak25, and Magnus!
---
Be sure to check us out on our various social media accounts: