This is our agreed Digimon Adventure 2020 episode ranking for every released episode in the Digimon Adventure reboot, Digimon Adventure:, as we have discussed on the podcast.
Episode 32 "Soaring Hope"
Episode 43 "Clash, the King of Digimon"
Episode 34 "Hikari and Tailmon"  
Episode 14 "The King of Insects Clash"
Episode 15 "Zudomon's Iron Hammer of Lightning"
Episode 12 "Lilimon Blossoms"
Episode 45 "Activate MetalGarurumon"
Episode 6 "The Targeted Kingdom"
Episode 42 "King of Inventors, Garbamon"
Episode 38 "The Blazing Blue Friendship"
Episode 16 "The Jet-Black Shadow Invades Tokyo"
Episode 17 "The Battle in Tokyo Against Orochimon"
Episode 1 "Tokyo: Digital Crisis!"
Episode 9 "The Ultimate Invasion"
Episode 39 "Jyagamon's Potato Hell"
Episode 33 "The Hikari of Dawn"
Episode 46 "The Sword of Hope"
Episode 35 "The Glowing Angewomon"
Episode 31 "A New Darkness, Milleniumon"
Episode 2 "WAR GAME"
Episode 7 "That Man, Joe Kido"
Episode 28 "The Children's Fight For Survival"
Episode 8 "The Children's Siege"
Episode 22 "The Unbeatable Blue Sagittarius"
Episode 21 "The Tide Turning Update"
Episode 55 "The Digimon School Under Attack"
Episode 5 "The Holy Digimon"
Episode 44 "Hikari and the Moving Forest"
Episode 36 "Operation Satellite Sniper"
Episode 41 "Mon-Mon Park in the Fog"
Episode 13 "Garudamon of the Crimson Wings"
Episode 52 "Dance of the Heavens,Hououmon"
Episode 56 "The Gold Wolf of the Crescent Moon"
Episode 37 "Mimi-Chan Wars"
Episode 11 "The Wolf Standing Atop the Desert"
Episode 24 "The Final Stage, DoneDevimon"
Episode 54 "The Vagrant War Demon, Rebellimon"
Episode 40 "Strike! The Killer Shot"
Episode 27 "To a New Continent"
Episode 29 "Escape the Burning Jungle"
Episode 26 "Break Through the Sea Monster Barricade"
Episode 4 "Birdramon Soars"
Episode 48 "The Attack of Mugendramon"
Episode 3 "And to the Digital World"
Episode 23 "The Messenger of Darkness, Devimon"
Episode 19 "Howl, Jyuoken"
Episode 49 "The God of Evil Descends, Millenniumon"
Episode 20 "The Seventh One Awakens!"
Episode 10  "The Super Evolution of Steel"
Episode 47 "The Villains of the Wastelands"
Episode 53 "The Geko Hot Springs' Revolt"
Episode 51 "The Mystery Hidden Within the Crests"
Episode 50 "The End, The Ultimate Holy Battle"
Episode 18 "Countdown to Tokyo's Annihilation" 
Episode 25 "Dive to the Next Ocean"
Episode 30 "The Mega Digimon, WarGreymon"
---
Do you agree with our Digimon Adventure 2020 episode ranking? Let us know!
---
You can help out the podcast and blog in the following ways:
And thank you to our supporters on Patreon; Joe, AnimeGuy, Steven Reeves, Kaida Washi, Chisai (Who you can follow on Twitter at chisai236), Kyle, Lizmet (Elecmon on tumblr), Nicholas, MetalMamemon, Sam, Anthony, Keith (From 'Gon Will Hunting: A Hunter Hunter Rewatch Podcast'), SilverHairedFreak25, Magnus, Lucas, Blindman, Jaephus, and Patrick!
Be sure to check us out on our various social media accounts: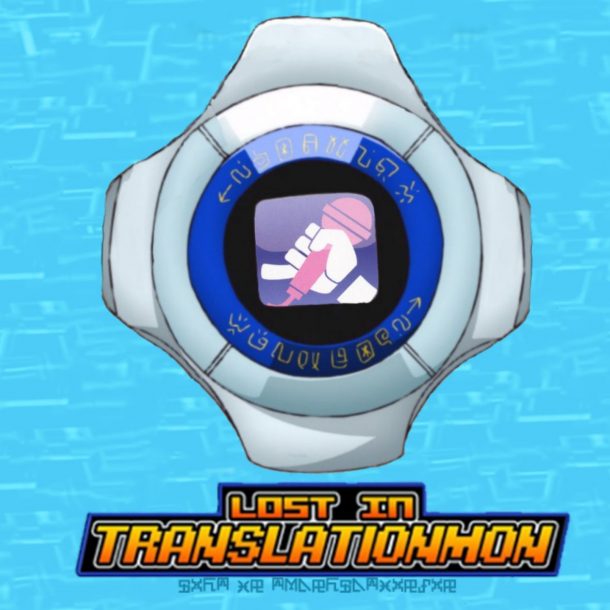 Digimon Adventure 2020 Episode Ranking