Continuing on with the rewatch of Digimon Adventure for the Digimon subreddit in the leadup to the Digimon Adventure Reboot coming in April, here's my Rewatch of Digimon Adventure Episode 47 review!
Opening thoughts
More character moments for Joe and Mimi this episode.
I hope!
"Ogremon's Honor"
("Oh Wind! Oh Light! SaberLeomon")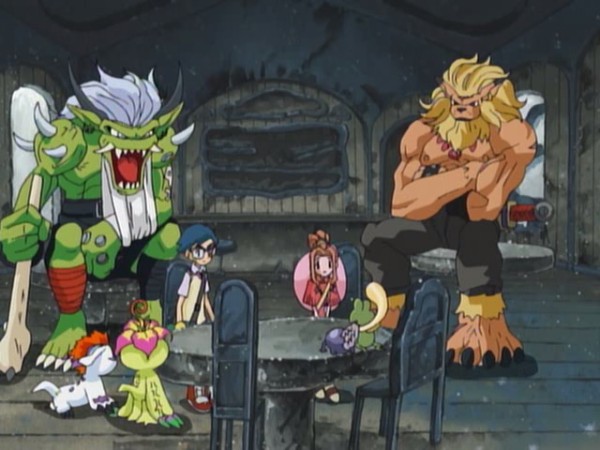 Rewatch of Digimon Adventure Episode 47 Review
Ogremon, Mimi, Palmon, Joe, and Gomamon are all taken to a resturant by SaberLeomon. Joe identifies this restaurant as the one he worked at. We see SaberLeomon revert to Leomon, who explains that his exposure to the Digivice gave him the ability to evolve.
Meanwhile, Puppetmon is attacking Tai's group, as we saw from the cliffhanger of the previous episode. Puppetmon brings his mansion to life and the children are now fighting a house.
MetalEtemon finds Mimi's group, and Leomon evolves to SaberLeomon to fight but unfortunately Leomons by sacrificing himself to save Mimi. Zudomon gets mad, dents MetalEtemon's body with his hammer, which allows SaberLeomon to go in for the kill.
Finally, we see Matt and MetalGarurumon again as they easily destroy Puppetmon, causing the forest portion of Spiral Mountain to disappear and for the forest of the world to reform.
Leomon dies after making peace with Ogremon, and it's fairly touching, but I'm distracted by the dubs weird 'DO YOU UNDERSTAND FRIENDS ARE IMPORTANT' voice over of Cherrymon as Puppetmon dies. Thanks, English dub writers, but I understood that part.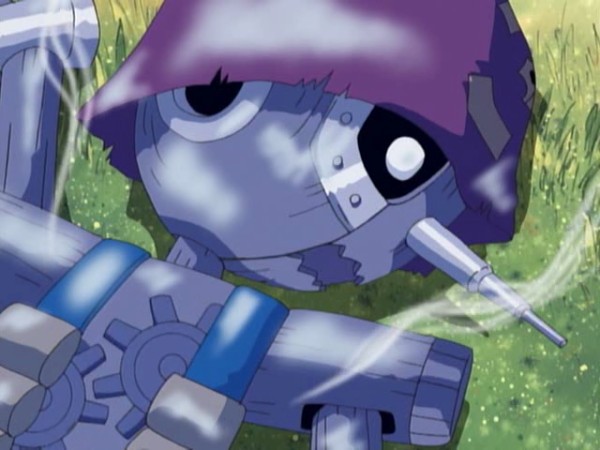 ---
Rating for my Rewatch of Digimon Adventure Episode 47
3/5
Another 'OK' episode, both episode 46 and 47 are fairly enjoyable together and it's nice that we haven't forgotten about all the Digimon that the children had met early on in the series.
It's mostly action, so not much happens, but at least it's good action.
---
So what were your thoughts on your rewatch of Digimon Adventure Episode 47? Let me know in the comments or in the discussion thread on /r/Digimon!
We'll be moving on to episodes 50-54 next week, meaning it will be the FINAL week of the rewatch! How exciting! If you are following along, let us know your thoughts and what you think of the rewatch so far!
---
You can help out the podcast and blog in the following ways:
And thank you to our supporters on Patreon; Joe, AnimeGuy, Steven Reeves, Kaida Washi, Chisai, Kyle, Tom, Lizmet, Nicholas, Sam, Spiral, Keith, Magnus, Heemi, and Quaterly!
---
Be sure to check us out on our various social media accounts: