Digimon World 2003 was a big part of my childhood. so it's no surprise that there are so many nostalgic Digimon in that game. We're a Digimon World 2003 blog now, by the way.
M is For…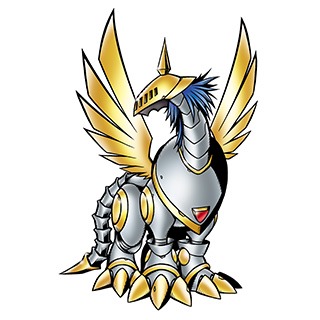 I mean, just look at this Digimon, how majestic is Maildramon?! I've mentioned that he's my favourite underrated Digimon that starts with 'M', but I couldn't just not talk about Maildramon again when it comes to nostalgia!
It's been a few days since I last posted an ABCs of Nostalgic Digimon as I've been distracted with other posts – such as cosplay guides, game reviews, and, of course, two podcasts – but I'm really excited to talk about Maildramon (again).
This is one of the first Digimon we see in Digimon Tamers; a Maidlramon is chasing Culumon, and then starts fighting with a Dark Tyranomon who evolves to Metal Tyranomon and defeats him.
This turns out to actually be a card battle – minus Culumon – between the goggle kid of the season (Takato) and his friend (Kazu). A great beginning to a season and a great showcase of the setting of the season.
However, Digimon Tamers is not why I have such a nostalgic emotion for Maildramon – I actually recall him most fondly because of his appearance in Digimon World 2003. I remember being in Mobius Desert a lot, so Maildramon is a friendly face whenever he pops up.
Of course, because he was in Digimon World 2003, Maildramon was gvien some pretty cool recolours.
Maildramon is also a Digimon that is one of the alternative armour level Digimon that shows up as a monster of the week – Maildramon evolves from Tailmon with the DigiMental or miracles. I'm not sure where the blue mullet-esque hairstyle comes from, but it looks pretty cool.
I really ought to rank each armour evolution one day, because I have strong emotions to a few of them – Rinkmon is the best, if you're curious, but Maildramon would surely rank pretty high up.
---
So who is the most nostalgic Digimon that starts with the letter 'M' in your opinion? Let us know!
---
You can help out the podcast and blog in the following ways:
And thank you to our supporters on Patreon; Joe, AnimeGuy, Steven Reeves, Kaida Washi, Chisai, Kyle, Tom, Lizmet, Nicholas, Sam, Spiral, Keith, Magnus, Anabel, Heemi, Alex, and Luke!
---
Be sure to check us out on our various social media accounts: