Continuing on from yesterday's post, today I'll be writing about Kizuna New character expectations – so I'll be writing what I predict or expect will happen with the new characters that we've seen character profiles for.
I didn't mention this yesterday, but it's worth noting that these leadup posts will be 100% spoiler free for Kizuna! I may mentioned any PV, memorial short, or any other form of promotional material, but I will not mention anything from the movie (which I have yet to see anyway).
Digimon Adventure Last Evolution
Kizuna New Character Expectations and Predictions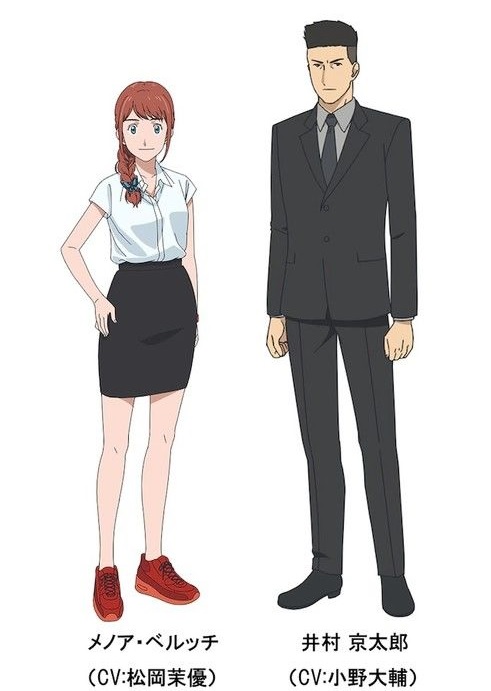 Honestly I'm not expecting much from either Menoa nor Imura. I'm not sure why, I'm just not getting much of an impression from them other than Menoa gives me serious Maki and Mimi vibes and Imura, other than being voiced by Daisuke Ono, is giving me serious Yamaki vibes.
They're too young to be other original chosen like Maki and Daigo, so I can only assume or predict they are either part of the same vague government organisation, or possibly new chosen children. Or maybe they're neither and are completely boring.
I hope Menoa is Mimi or Miyako's girlfriend. Imura can be glasses girl's Dad.
I don't have much to say for the new character expectations and predictions other than that; these characters don't exactly scream excitement for some reason. Menoa looks like she could be promising, however.
In terms of if I expect any other new characters besides these ones, probably not, I can imagine characters like Meiko and Wallace (or any of the other chosen) may show up, but I doubt we'll get any new and thoroughly fleshed out characters if we haven't seen their profiles already.
---
What are your predictions for these new characters? Are you hopeful? Pessimistic? Let me know in the comments! What are your Dimon Kizuna new character expectations? Do you think there will be more additional characters?
---
You can help out the podcast and blog in the following ways:
And thank you to our supporters on Patreon; Joe, AnimeGuy, Steven Reeves, Kaida Washi, Chisai, Kyle, Tom, Lizmet, Nicholas, Sam, Spiral, Keith, Magnus, Heemi, and Quarters!
Be sure to check us out on our various social media accounts: