Finally, Digimon Universe Appli Monsters is released legally for the English audience! Three years after it aired in Japan, but it's better late than never!
Now we have Digimon Appli Monsters on Crunchyroll, are you wanting to know our thoughts we have a legal English sub? Here are a couple of things to go through now the season is out!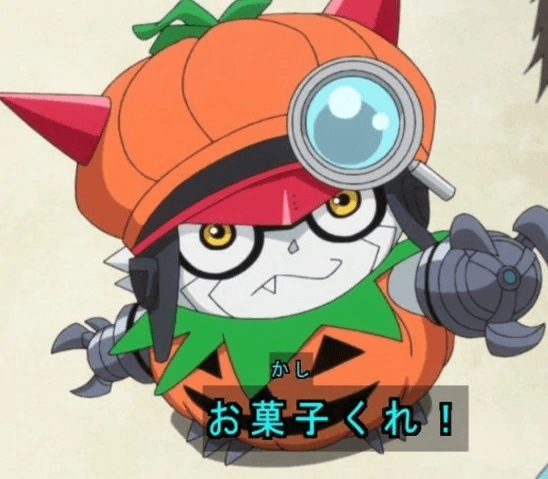 I have recommended episode 4 as a good Halloween episode of Appmon to watch. It's the spooky season!
We also have two episodes about this episode, one with just me, and one with Jay.
What about my thoughts on the best, worst, and most 'meh' episode of the series? I went through each season and found the best, worst, and most dullest episode in each, so you can read about which episodes I picked for Appmon!
Want to know the thoughts of listeners of the podcast in regards to Appmon? We conducted a survey once the season conculded.
We also compiled a list of our favourite characters per episode, you can find this spreadsheet here.
How about an entire season episode list ranking? Check out our Appli Ranking which Jay and I compiled when we were first covering Appmon on the podcast!
Speaking of podcast, want to hear our overall thoughts on Appmon in podcast form? You can find the episode here, or, if you want to hear our thoughts episode by episode, you can find the playlist compiling all the Appmon podcast episodes below.
Want a sweet new ringtone? Friend of the podcast and blog, ARPulver has you covered! Gatchi gatchi gatchi!
What are your thoughts on Digimon Appli Monsters on Crunchyroll? Are you excited or have you already seen it?
What are your thoughts on Appmon in general? I'd love to know!
---
You can help out the podcast and blog in the following ways:
And thank you to our supporters on Patreon; Joe, AnimeGuy, Steven Reeves, Kaida Washi, Chisai, Kyle, Tom, Lizmet, Nicholas, Sam, Spiral, Keith, Magnus, Anabel, and Heemi!
---
Be sure to check us out on our various social media accounts: