I also had a few more arrivals besides the Kokeshi Doll Rubber Straps previously discussed.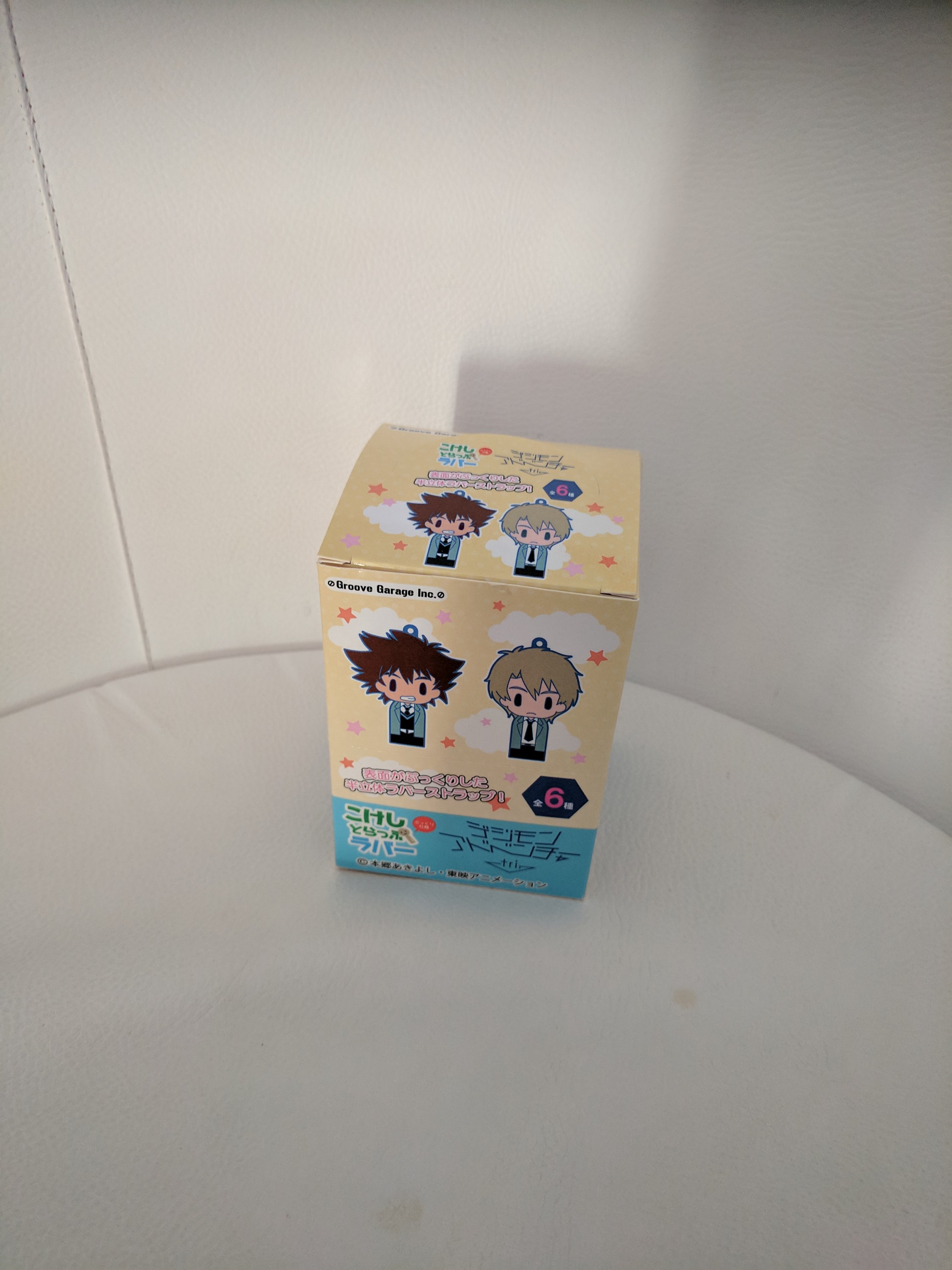 First up we have some Appmon chips. I'm trying to complete my collection of Appmon chips. It's really hard.
Also pictured is a guide for the Digimon Championship DS Game. It's one of my favourite Digimon games because it's just so different. It also has Dracomon. I love Dracomon.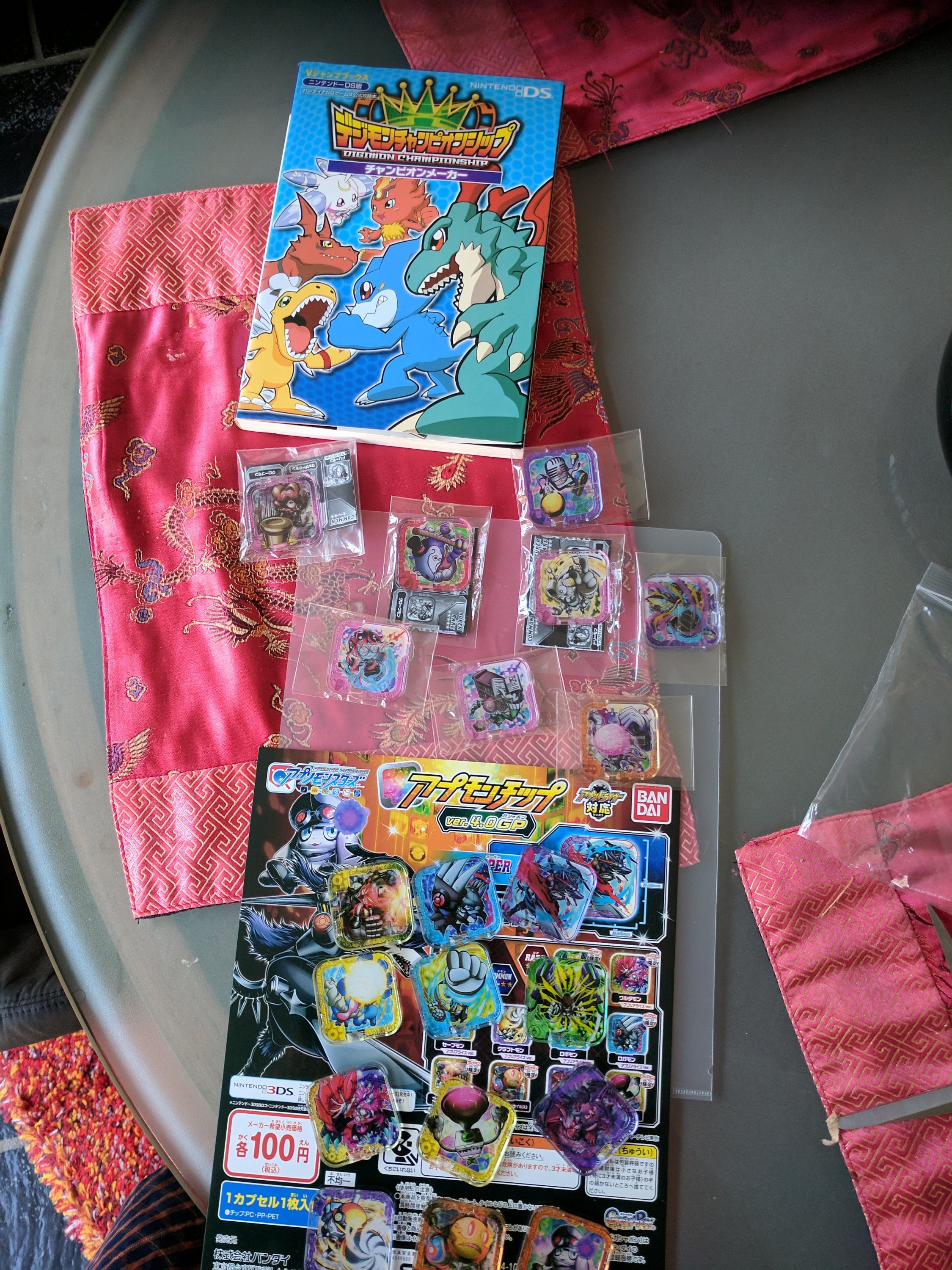 Next up we have the Digimon Adventure manga books. They're basically just cinemanga. I'm not sure if there are any others available. The first four cover the file island arc and the second two cover the Etemon arc.
I've never seen any Vamdemon or Dark Masters arc ones. It seems to just finish with Taichi returning to the real world like at the end of the Etemon arc. I'm not even sure if any continuation from there exists.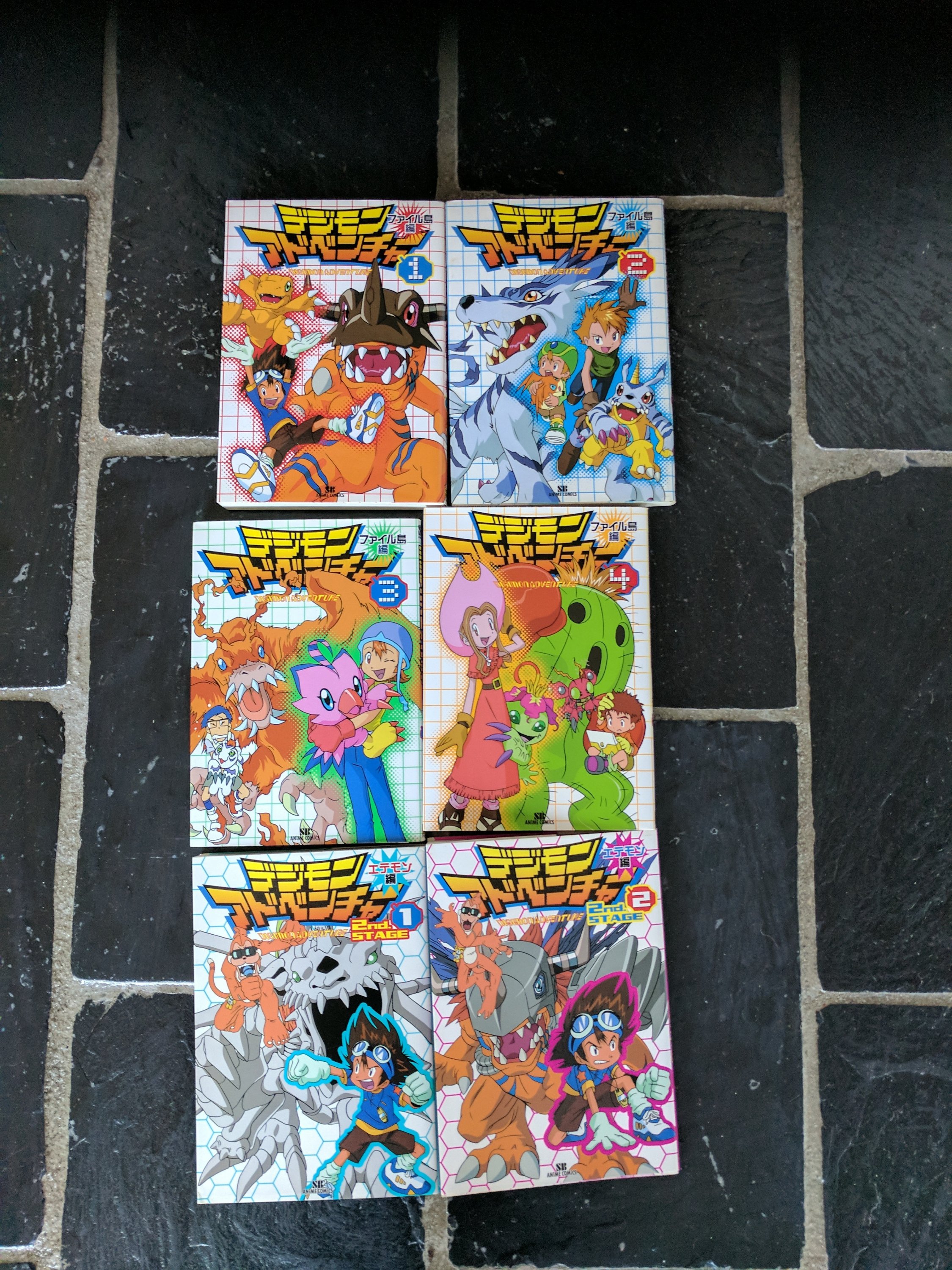 Next is a new OUTDOOR bag! I previously discussed the Digimon OUTDOOR tote and backpack on this blog but now I have another one! It's got a nice subtle Digimon design so I can wear it out and people will just think I have a cool blue Camo backpack. I love subtle Digimon things that I can use in public!
I also got the Digimon Adventure Tri Taichi and Agumon figure that nobody likes. Because I felt empty without it.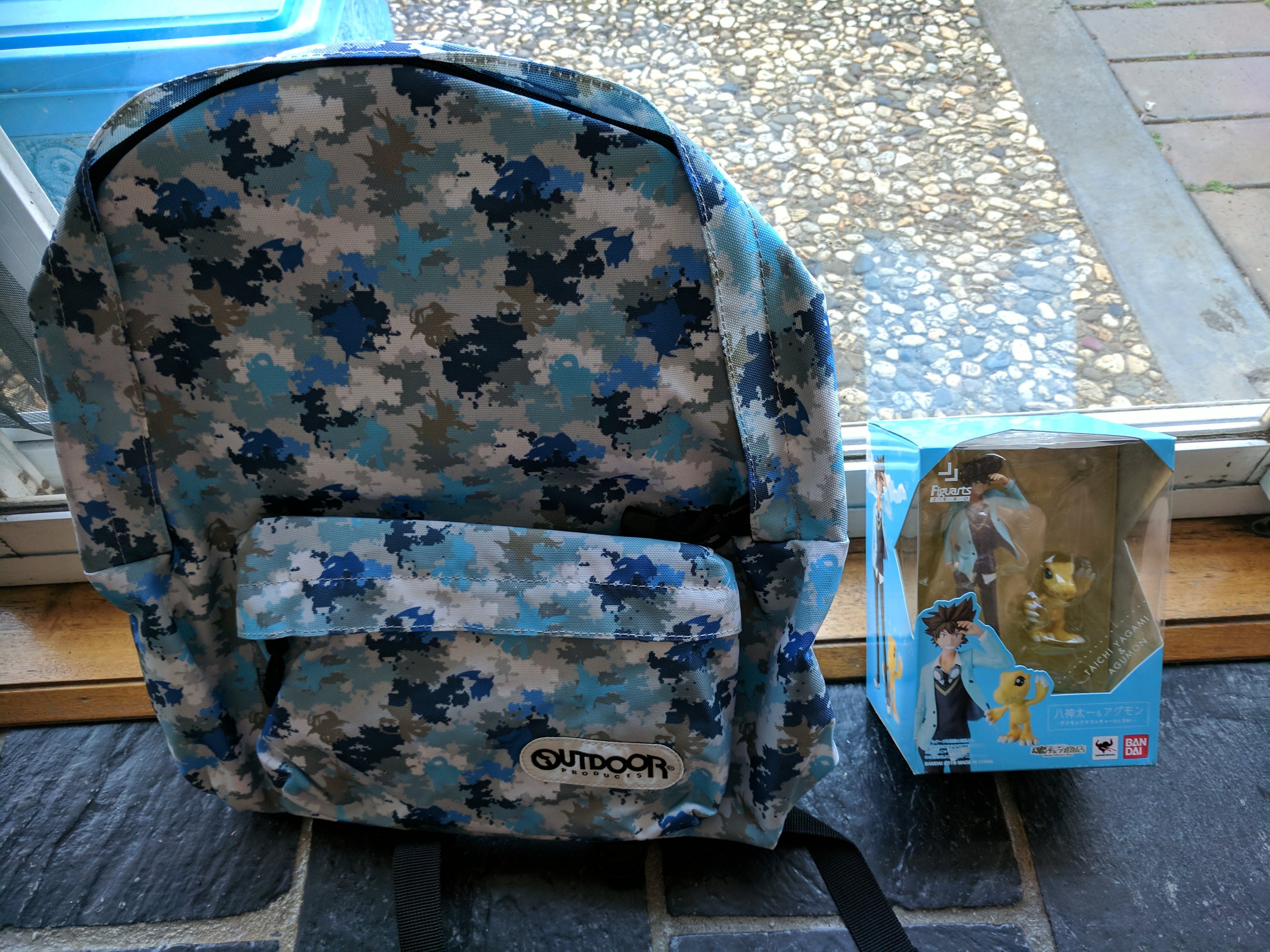 Laatly, and this is something I've wanted for awhile…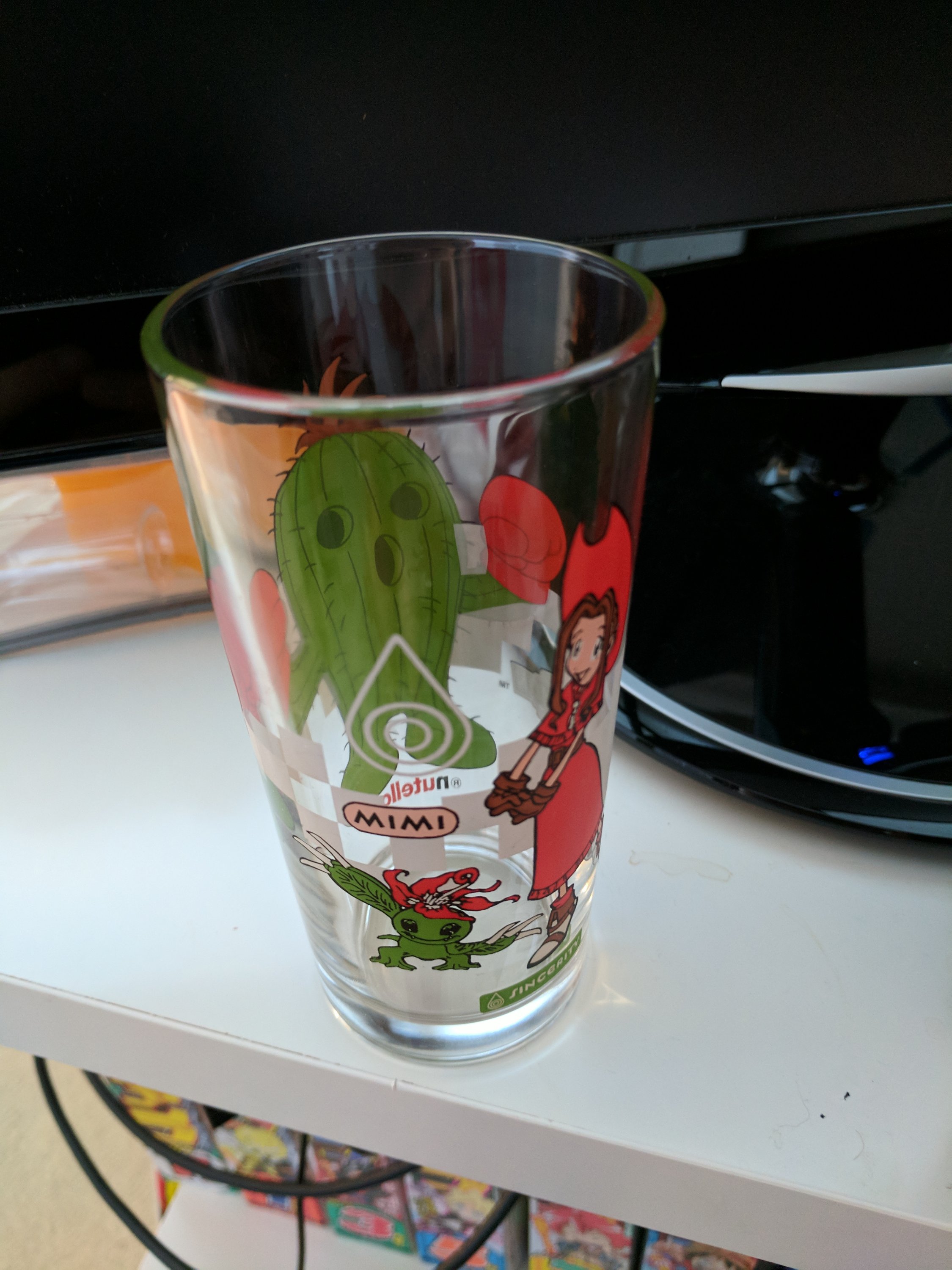 The Mimi Nutella glass!!
I've always wanted it and now I have it. Now I can make my Digimon pop-up cafe recreated drinks in a cool new glass!