Here we are with another write up of a nostalgic Digimon!
W is For…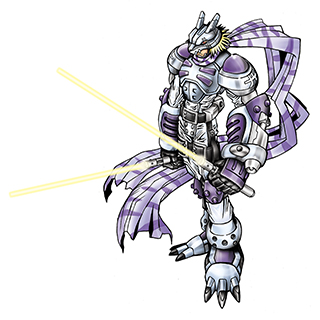 Yup, another Digimon Frontier Digimon! Wolfmon's reasons for being chosen are similar to Kerpymon – I absolutely loved playing with the D-Tector Digivice as a child. I won't rehash what I already said in the post about Kerpymon, but a lot of nostalgia from Frontier comes from my time playing with the D-Tector toy.
I also was exposed to the Digimon fandom online during Frontier's original run, so I knew all about the characters of Frontier even before the show aired and I remember Wolfmon being one of the Digimon that I saw the most information about, so much so that I thought he was the Digimon partner of the season's goggle boy!
A lot of time was spent on a Digimon website called 'The DigiPort', and, for memory, there was some noughts and crosses game with Duskmon and Wolfmon which I remember playing during class more than I probably should have.
---
So who is the most nostalgic Digimon that starts with the letter 'W' in your opinion? Let us know in the comments!
---
You can help out the podcast and blog in the following ways:
And thank you to our supporters on Patreon; Joe, AnimeGuy, Steven Reeves, Kaida Washi, Chisai, Kyle, Tom, Lizmet, Nicholas, Sam, Spiral, Keith, Magnus, Heemi, and Luke!
Be sure to check us out on our various social media accounts: