New Digimon Pendulum Z Hype!
TamaPodtchi – A Virtual Pet Podcast
Video podcast
Audio only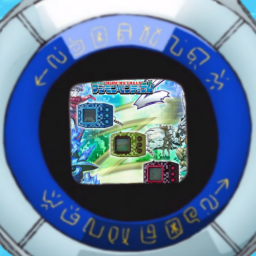 The birth of a new virtual pet also brings the birth of a new virtual pet themed podcast – TamaPodtchi! In this episode I'll talk about the new Digimon virtual pet (the new Digimon Pendulum Z) and what we know so far.
Interested to read about my initial predictions? Check them out here!
The news from WithTheWill can be found here.
I'm trying a few new things here for the podcast, so let me know what you think!
---
You can help out the podcast and blog in the following ways:
And thank you to our supporters on Patreon; Joe, AnimeGuy, Steven Reeves, Kaida Washi, Chisai, Kyle, Tom, Lizmet, Nicholas, MetalMamemon, Sam, Spiral, Keith (From 'A Computer Podcast on the Internet'), SilverHairedFreak25, and Magnus!
---
Be sure to check us out on our various social media accounts: