Following my blog post the other day, I thought I'd show a few more photos considering I purchased an extra large tub for my ver15th Digivices
Firstly, for the Tactix 3 Piece Interlocking Organiser (which I notice a lot of people at the local games store use to store miniatures for board games), I removed some of the removable dividers to store the larger Digivices. I didn't have any photos of this in my last blog, so I felt it would be useful if anybody was thinking about doing similar. It also fits my extra Appmon chips (ones that I don't have in my chip folder – as in special limited ones)!
Shown below is how I used the two storage boxes with the removal dividers, the 6 compartment and the 12 compartment.
These are all toys that count as a 'virtual pet' except for possibly the Data Link (US) and Pendulum Neos as they have story.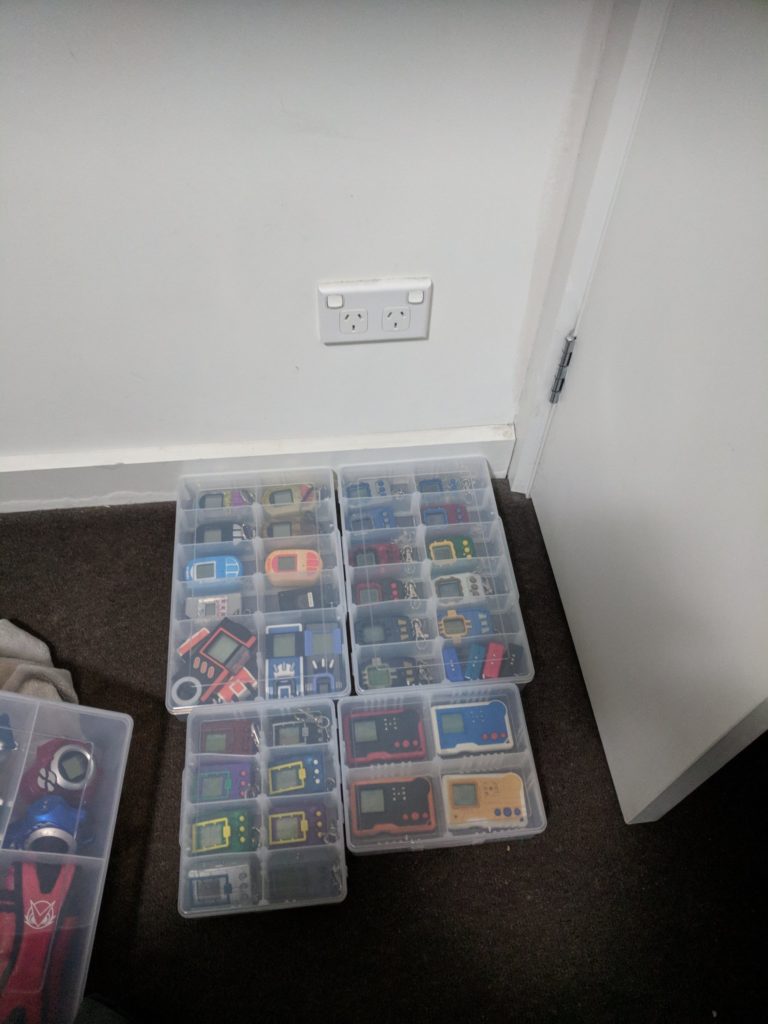 Next, here are what I used the three 8 compartment boxes for; bigger Digvices and Electronics, and Misc Electronic toys. Unfortunatly, the AppliDrive Duo didn't fit in the compartment, even with the plates removed, so it's sitting on my shelf. Likewise, the Digimon Analyser and DigiWindow are also on my shelf and not in boxes because of this reason.
Here's the latest edition, I had an extra compartment which I have used to store my D3 CSA, for now, since I want to have them on my shelf with my Digivolving spirits figures once the Patamon one is released.
The only Digivice Ver15th not featured is Taichi's rereleased one that came with the Complete Memory WarGreymon as it's on my shelf.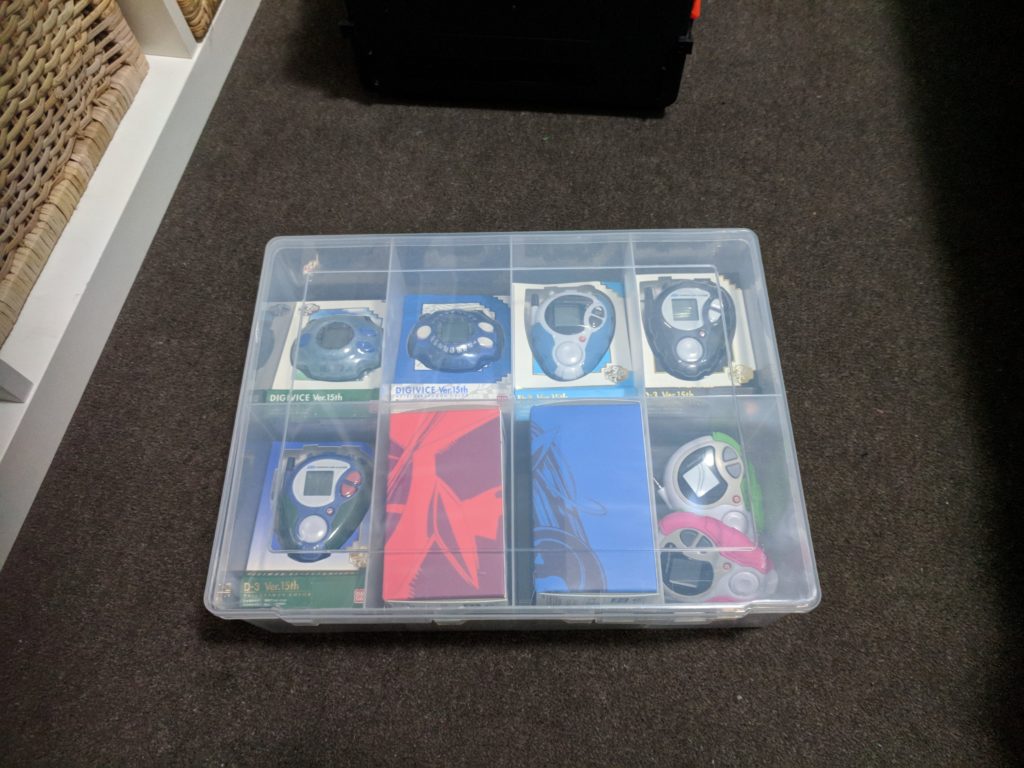 You can help out the podcast and blog in the following ways:
And thank you to our supporters on Patreon; Sam Krieger, (SteviePatamon on Tumblr and takes commissions), Joe, AnimeGuyKurosaki1,Chakmon, Hiro Alato, Jason Morosky, Ryuichi (frostmrajick on Archive of Our Own),Steven Reeves, Kaida Washi, Mac, Noam, Riku, Chisai, Kyle,DaLadyBugMan(you can read his blog about anime on baguburagu.wordpress.com), Tom, GlitchGoat, Matthew, Anthony, Lizmet, Quinn, Sithobi, Meagan, Kyliek, Neoboo, The Time Optimist,SilverHairedFreak25 (@SHF25Tweets on Twitter), Nicholas, Anthony Z, Harrison, and Michael C!