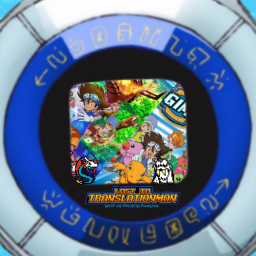 Watching the original and Reboot with somebody who is new to the Digimon franchise
Happy Odaiba Day!
In this episode, we will answer the question "How does Digimon Adventure appeal to somebody new to the Digimon franchise?" by watching the first episode of the original Digimon Adventure anime as well as the first episode of the reboot!
Pay attention, because there WILL be a quiz!
This episode is a commentary episode and will work best if you listen to the podcast while watching both episodes. The episodes can be found on various streaming services around the world. We are using AnimeLab.
Are you new to the franchise yourself? Check out our video on getting into Digimon here!
---
You can help out the podcast and blog in the following ways:
And thank you to our supporters on Patreon; Joe, AnimeGuy, Steven Reeves, Kaida Washi, Chisai, Kyle, Tom, Lizmet, Nicholas, MetalMamemon, Sam, Spiral, Keith (From 'A Computer Podcast on the Internet'), SilverHairedFreak25, Magnus, and Lucas!
---
Be sure to check us out on our various social media accounts:
---