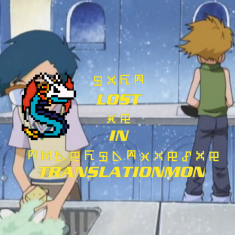 Digimon Podcast Novel 16 – New Moon
May continues to read the second book of the Digimon Adventure novelisation with part four of chapter four! This time, we have a struggling Jou and an angry Yamato as well as a Werewolf? Oh boy, I love Twilight and Digimon crossover fanfiction!
References
---
Thanks again to Onkei for providing such a fantastic translation!
---
You can help out the podcast and blog in the following ways:
And thank you to our supporters on Patreon; Joe, AnimeGuy, Steven Reeves, Kaida Washi, Chisai, Kyle, Tom, Lizmet, Nicholas, MetalMamemon, Sam, Spiral, Keith, and Magnus!
---
Be sure to check us out on our various social media accounts:
---