Following on from last episode's review and, of course, our podcast discussion episode, it's time to watch the 54th episode of Digimon Adventure: (2020)!
Opening thoughts
Hey look! I'm almost up to date with my written reviews.
Digimon Adventure 2020 Episode 54 "The Vagrant War Demon, Rebellimon"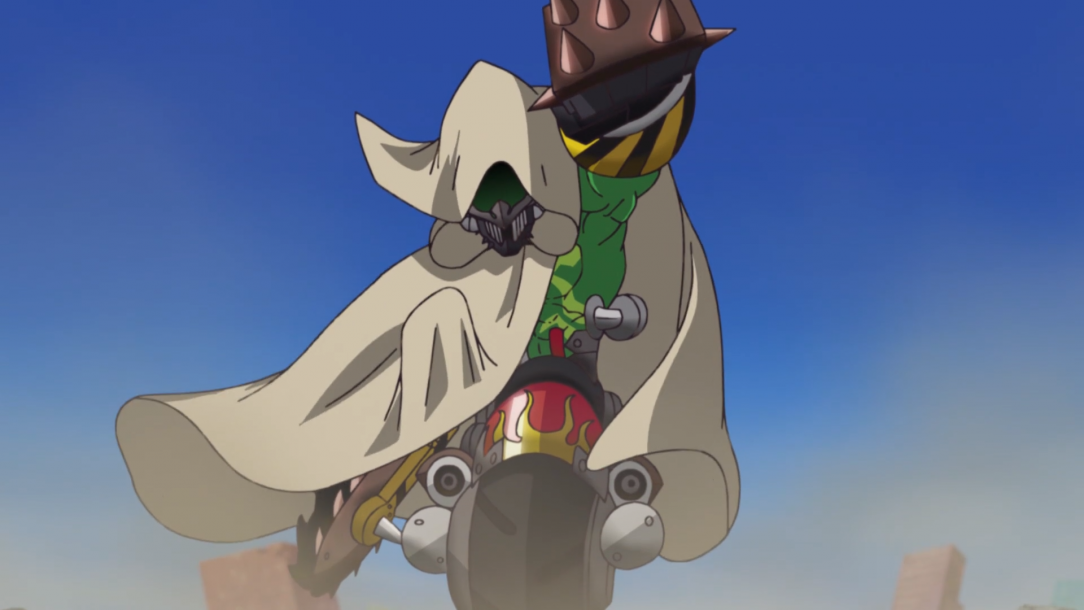 Digimon Adventure 2020 Episode 54 Review
Greymon and Taichi are fighting Giromon and Taichi has a Cutemon in his arms. No idea why Greymon hasn't evolved in this fight yet, but it does end up happening, which makes sense. Rebllimon shows up and beats up some Giromon. It's nice seeing a brand new Digimon fight Digimon that have been around since the third version of the virtual pet.
Rebillomon destroys the Giromon in a very gorey way and then attacks Metalgreymon. Rebellimon remembers fighting Greymon as Ogremon. I love Cutemon's little walking noises. Rebillimon tells them to stay away from him.
Turns out that Rebellimon loves to fight and that's why he's in the wastelands with outlaws. Tekkamon is also there apparently, which is from the version six virtual pet. Rebellimon had said that the weak are a nuisance. He has no memory of his past or his reasons for fighting and got beaten by a Boltmon but fights even when he loses.
A bunch of Boarmon show up and Rebllimon fights them, Greymon joins in. We see a Digivice glowing power up which I don't think we've seen for a few episodes. Greymon beats the Giromon and Boarmon.
We see Agumon have an actual injury so Cutemon can heal it. Taichi tries to bond with Rebellimon, but then Boltmon shows up. Rebellimon gets beaten pretty badly and Cutemon wants to protect him. This is very much just Cutemon and Dorulumon again.
Cutemon is about to get stomped on but Rebillimon rescues him, but doesn't know why. Cutemon heals him and then Rebellimon starts fighting again and is able to beat Boltmon.
Rebbilimon wants to be partnered up with Cutemon now and, when asked where he's going, he says 'straight ahead', like Ogremon had said, which makes Taichi and Agumon wonder if he could be Ogremon. We then see he has a band over a broken horn.
In the encyclopedia, we learn about Rebellimon, where Kohsiro wonders how long it takes Rebellimon to style his hair and says how he'd like to see it down. Rosemon next week!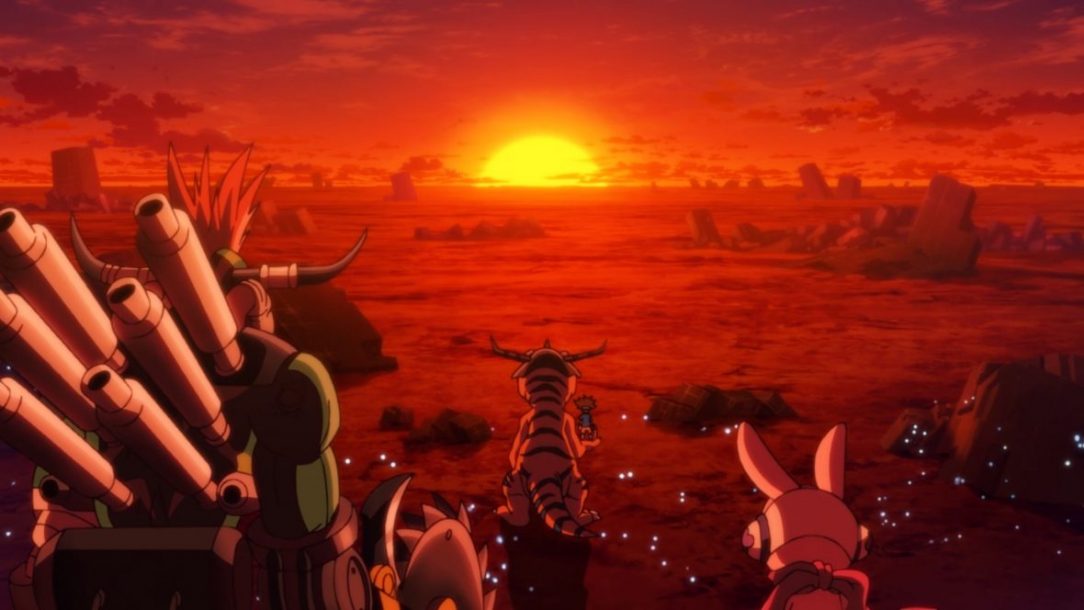 ---
Rating for Digimon Adventure 2020 Episode 54
2.5/5
Is it just me, or are the episodes following Milleniumon's defeat just consisting of the writers reminding us that the entire first 30 episodes of the show exists?
And not in a cute way.
---
So what were your thoughts on Digimon Adventure 2020 Episode 54? Let me know in the comments or in the discussion thread on /r/Digimon!
---
You can help out the podcast and blog in the following ways:
And thank you to our current supporters on Patreon; Joe, Steven Reeves, Kaida Washi, Chisai, Neoboo, Kyle, Lizmet, Nicholas, MetalMamemon, Sam, Anthony, Keith, Magnus, Lucas, Jaceymon05, Patrick, Jason, and GreyTanuki!
---
Be sure to check us out on our various social media accounts: