At long last Digimon Data Squad is being released all in one box on DVD in Australia!
I have some photos to

This is pretty exciting as previously the series was only available in four volumes where the third and forth were always impossible to find.
However, for some reason, lately releases in Australia for Digimon haven't been the most high quality things – the release of Digimon Adventure Tri Chapter 3 not only had low quality images but also had a spoiler in the blurb which contained a typo 'The Digimon loose there memories'.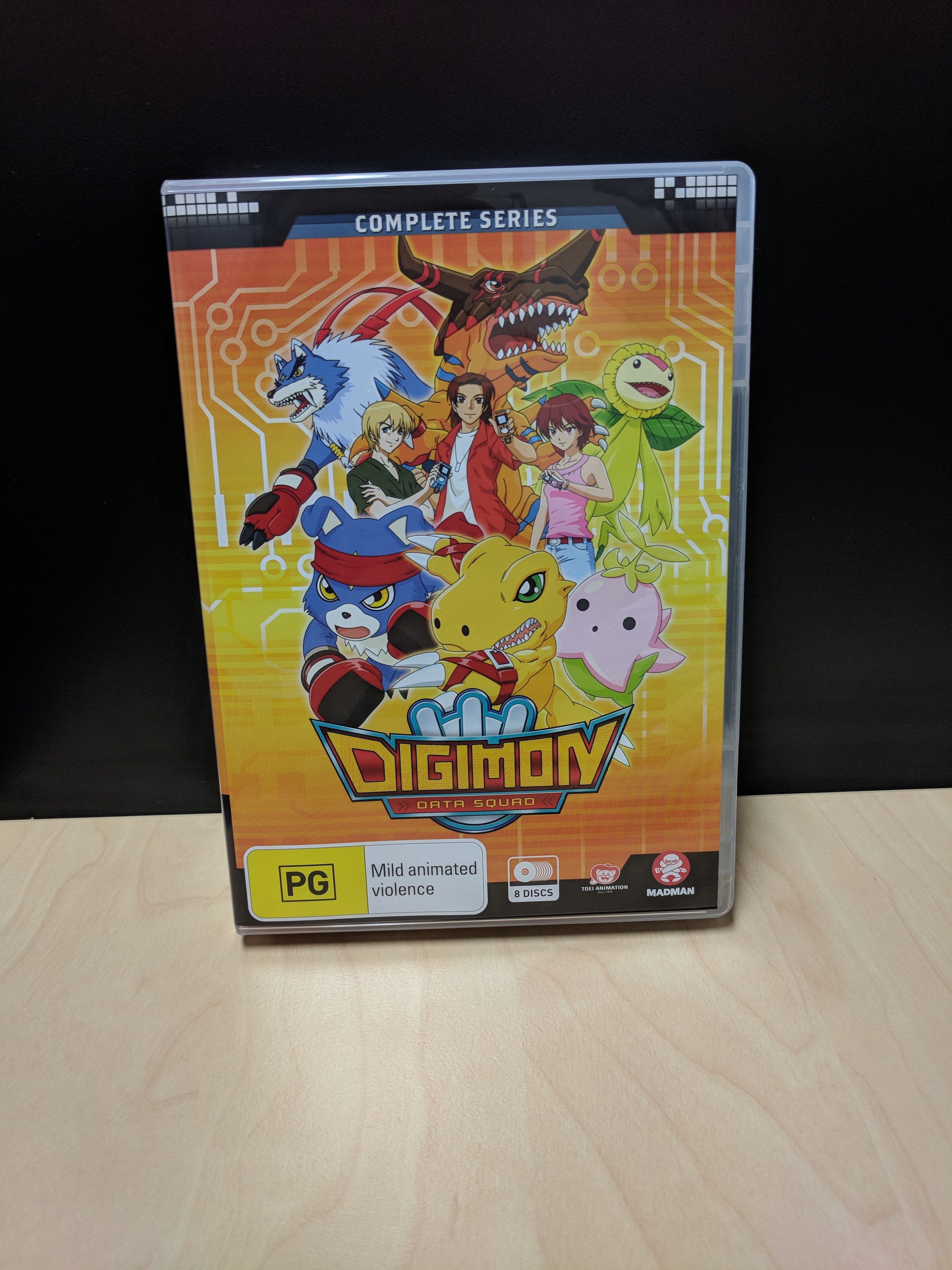 The front cover is pretty cool, it's different from the covers in other releases so it looks unique, unlike the other seasons which have been similar to other region's releases. It looks like they had a good storage of assets and that I would see a pretty vast array of images…or so I thought.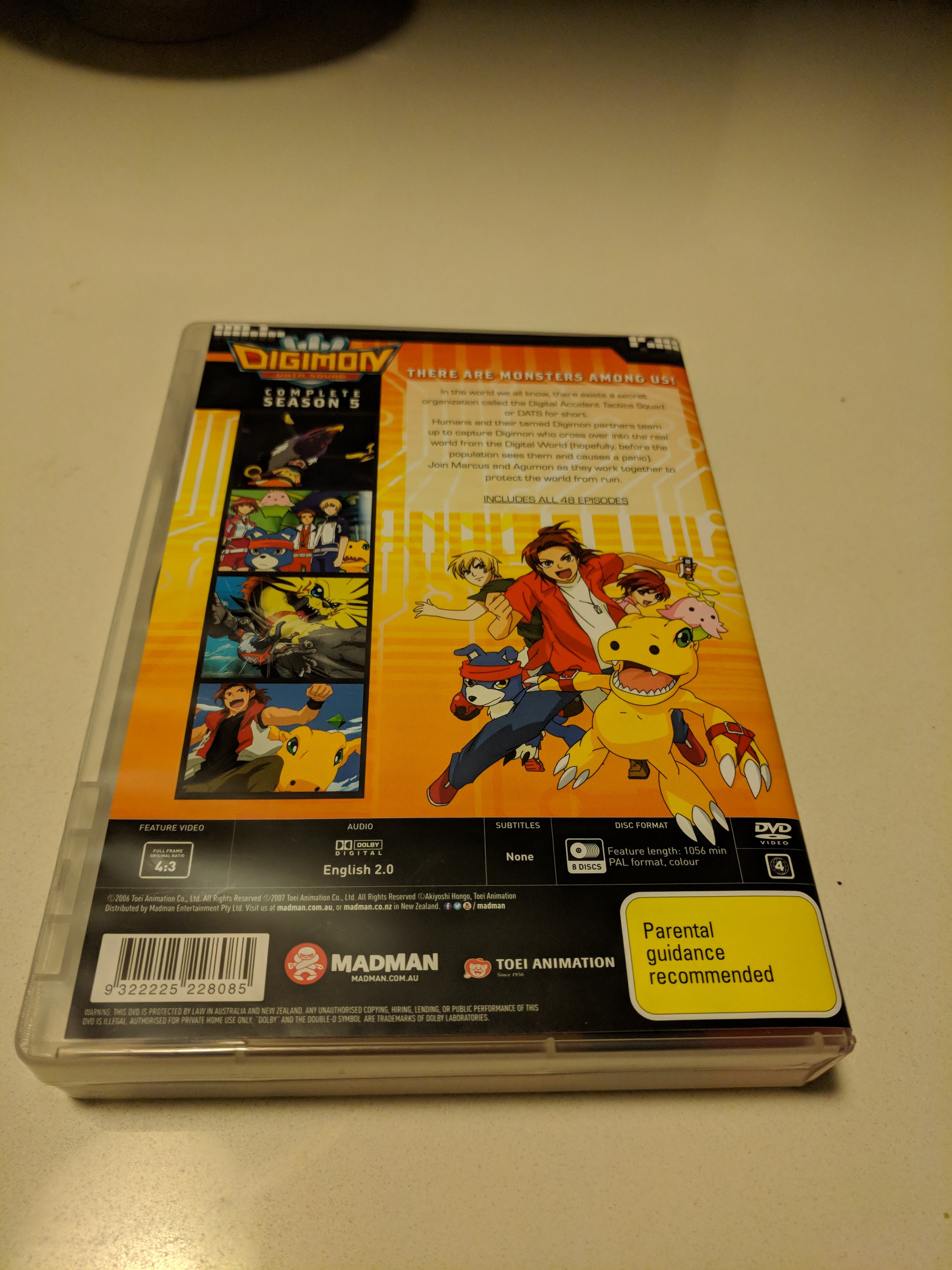 The back cover art is pretty standard. It's interesting that an image from the epilogue is included but that's fine. Otherwise it's a pretty vast amount of screengrabs – you get the characters at work, Ikuto, A minor villain (but a cool shot none the less), and the non-goggle goggle boy.
Let's look at the discs…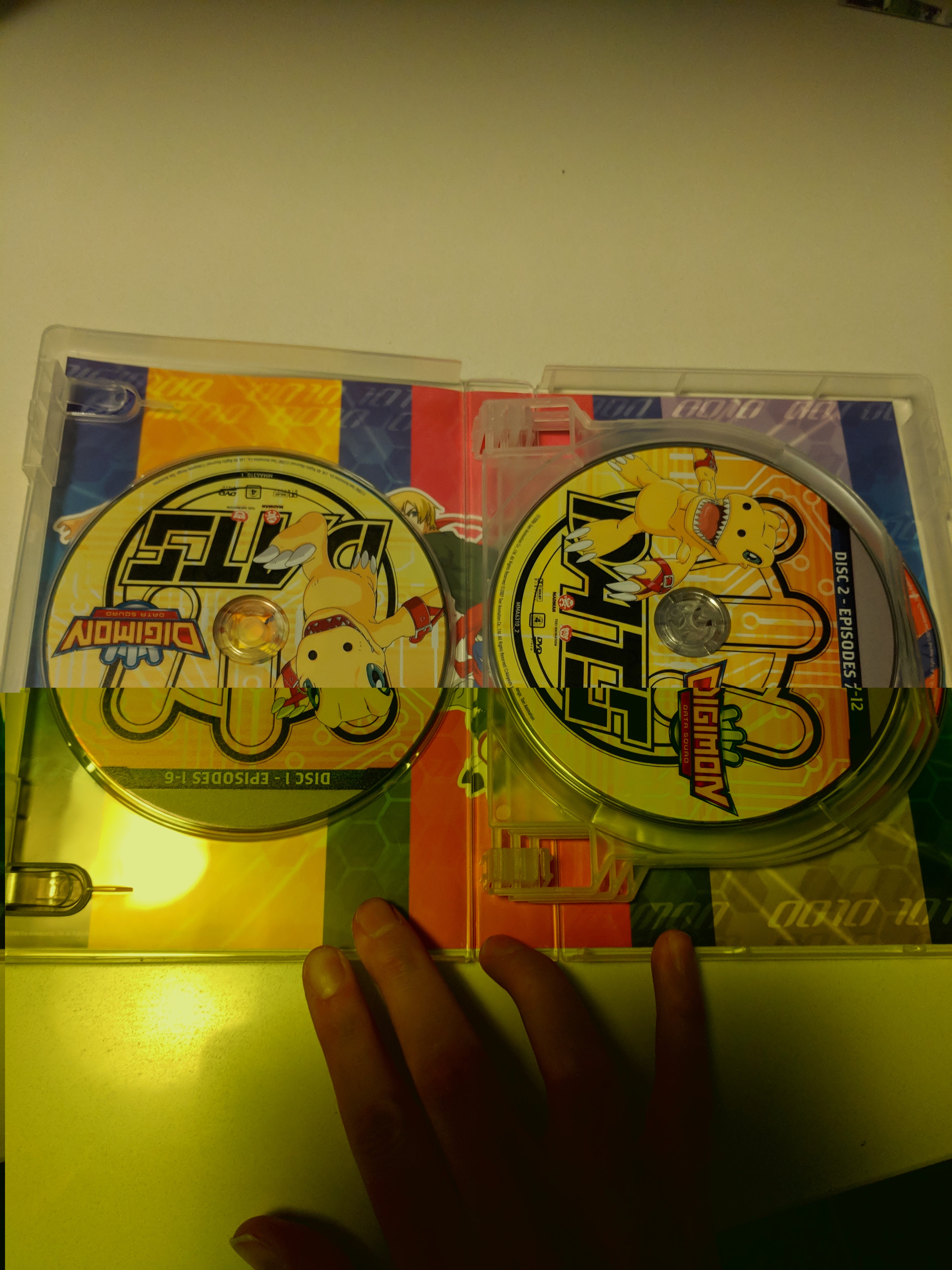 Now, here's where it gets a little low quality and strange – low quality images (not it's not my camera, they are actually pretty fuzzy and seem to have less colour than intended).
Gaomon is exceptionally bad.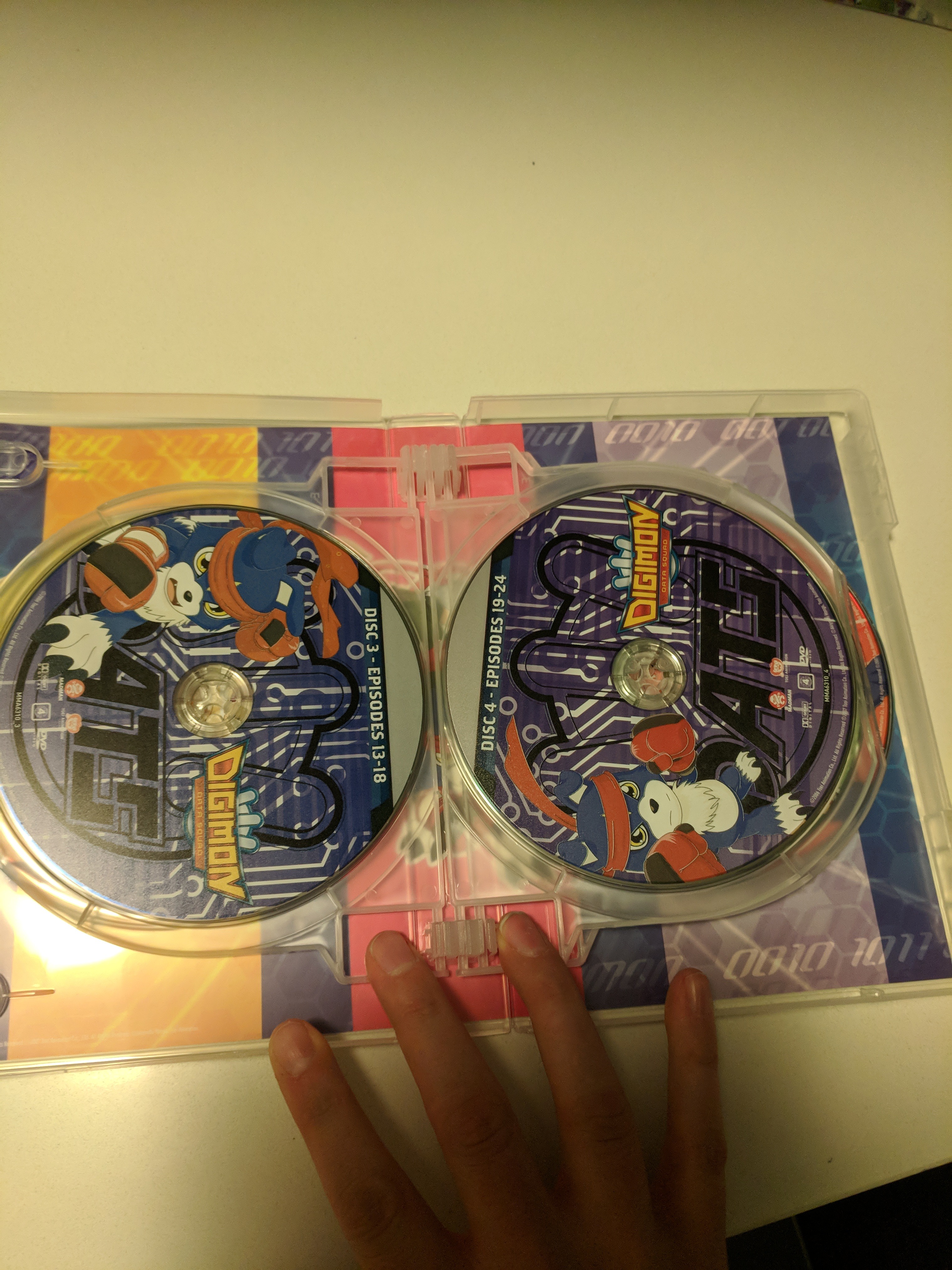 It's also strange to note that, considering the previous four seasons that have been released lately which include different characters on each of the discs to showcase the wide range of characters, this season opts to only showcase Masaru, Agumon, and, weirdly enough, Gaomon – No Yoshino, No Tohma, No Ikuto, No Falcomon, No Lalamon.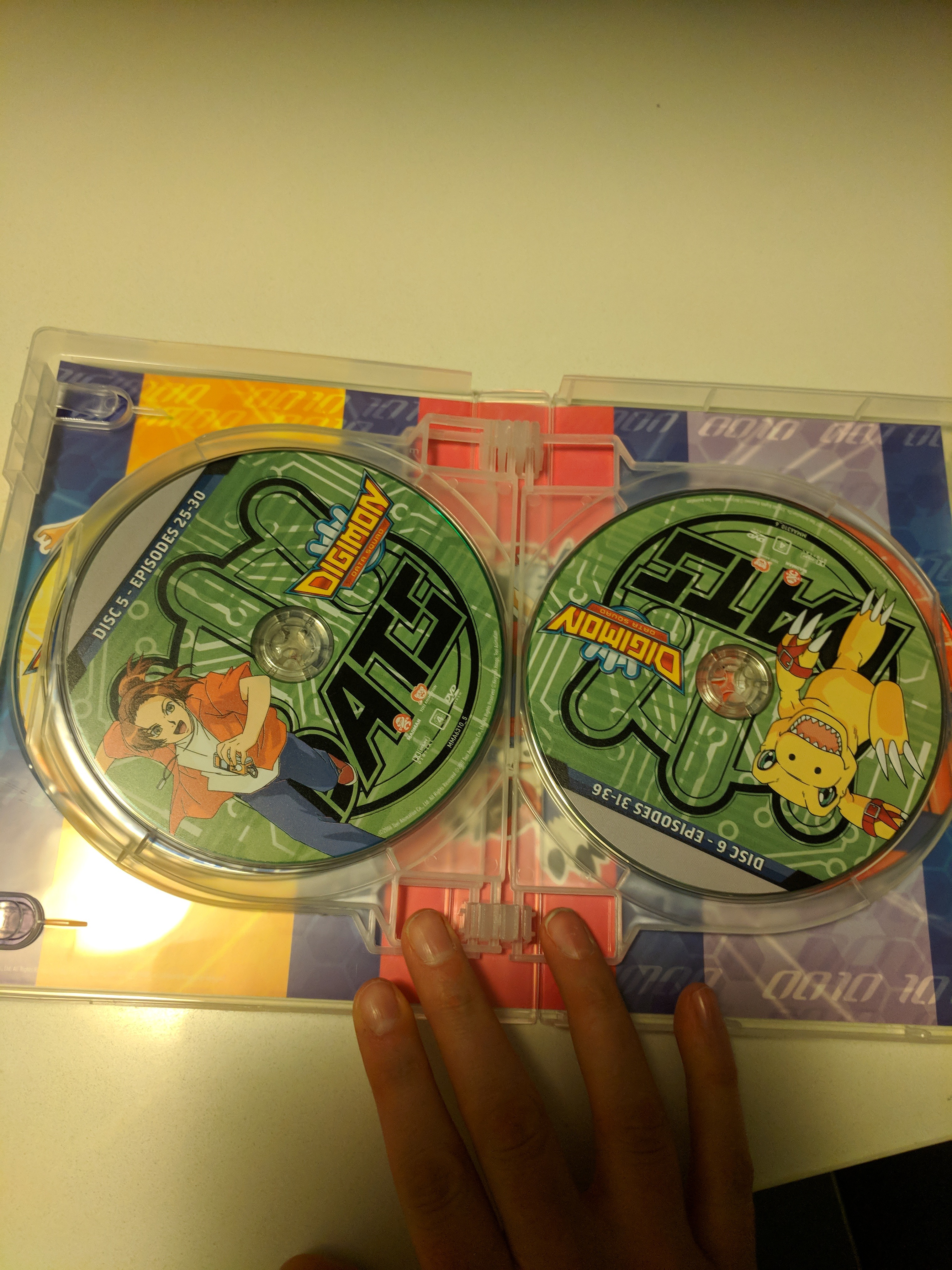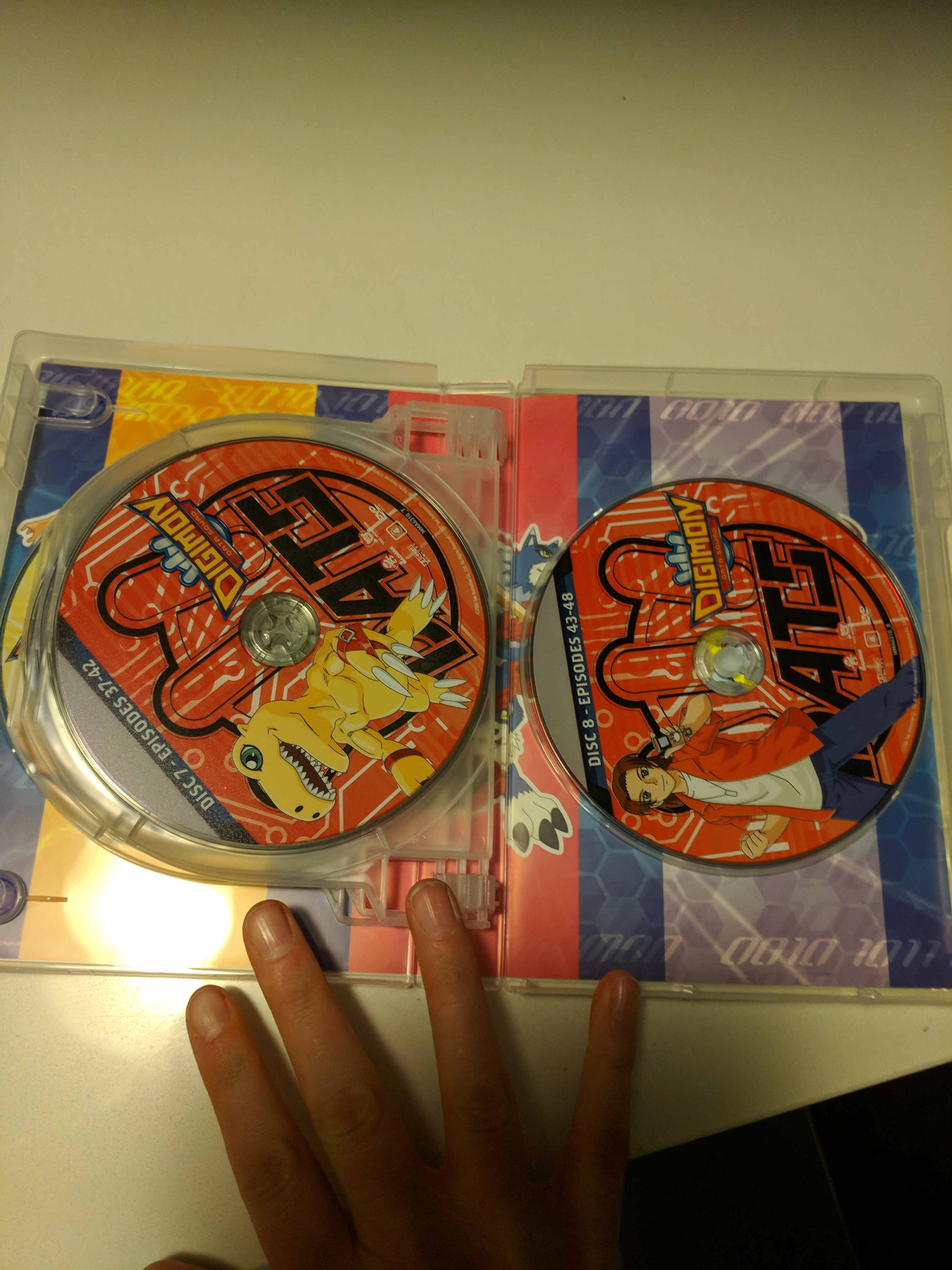 It's really strange how low quality these discs are.
I haven't watched the discs yet to check for quality of the discs (I'm sure the quality is the same as the others), but it's just so strange to see these weird decisions used in an officially licensed product in 2018.
You can help out the podcast and blog in the following ways:
And thank you to our supporters on Patreon; Sam Krieger, (SteviePatamon on Tumblr and takes commissions), Joe, AnimeGuyKurosaki1, Chakmon, Hiro Alato, Steven Reeves, Kaida Washi, Mac, Riku, Chisai, Kyle,DaLadyBugMan(you can read his blog about anime on baguburagu.wordpress.com), Tom, GlitchGoat, Matthew, Anthony, Lizmet, Quinn, Sithobi, Meagan, Kyliek, Neoboo, The Time Optimist,SilverHairedFreak25 (@SHF25Tweets on Twitter), Nicholas, and Michael C!