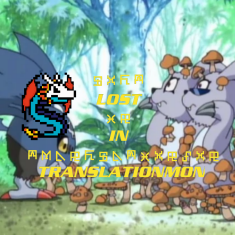 Digimon Podcast Novel 15 – Forget About Gazimon
May continues to read the second book of the Digimon Adventure novelisation with part three of chapter four! This time, we start to notice some more differences between the novelisation and the original series: primarily the exclusion of one of May's favourite Digimon.
References
---
Thanks again to Onkei for providing such a fantastic translation!
---
You can help out the podcast and blog in the following ways:
And thank you to our supporters on Patreon; Joe, AnimeGuy, Steven Reeves, Kaida Washi, Chisai, Kyle, Tom, Lizmet, Nicholas, MetalMamemon, Sam, Spiral, Keith, and Magnus!
---
Be sure to check us out on our various social media accounts:
---