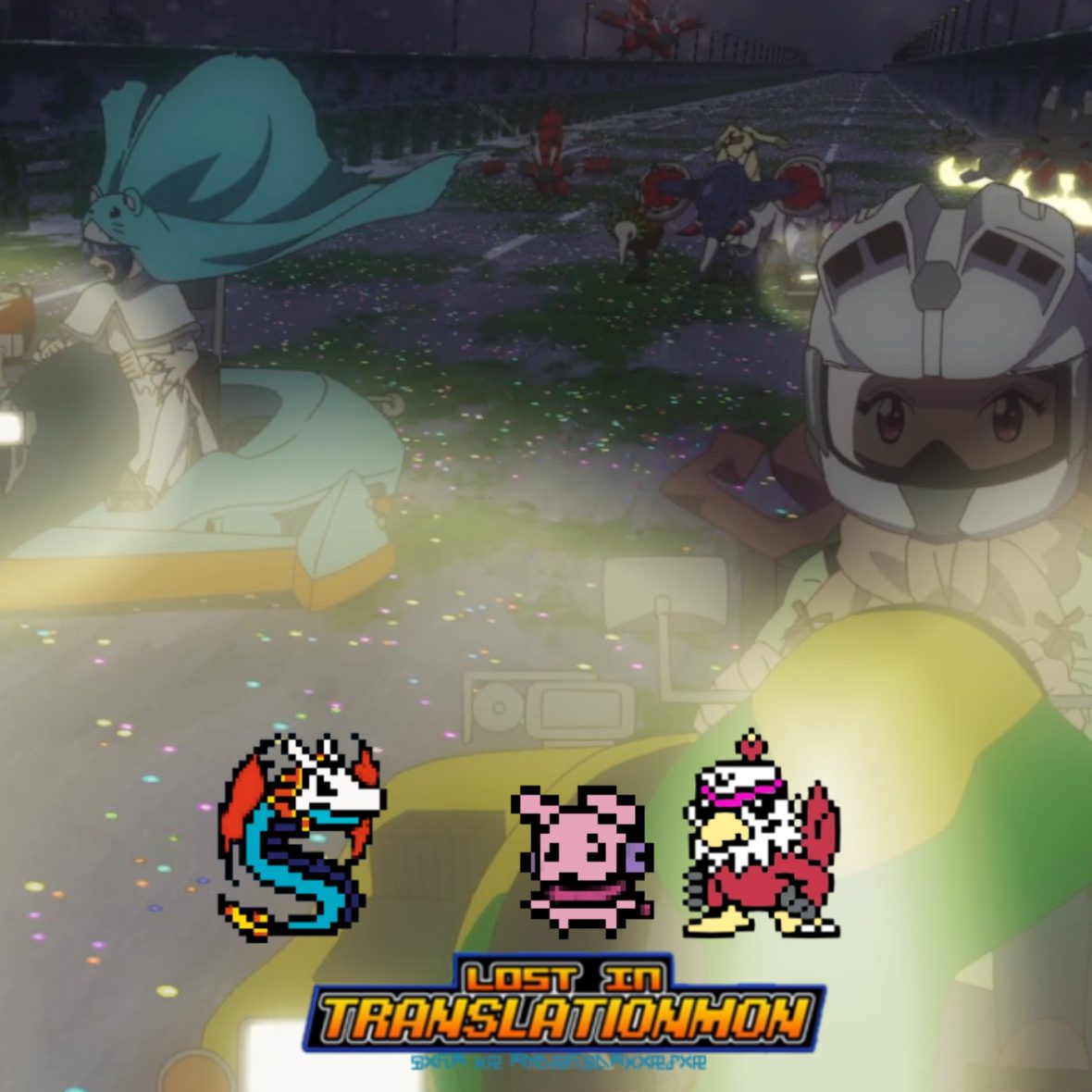 Digimon Ghost Game Episode 8 Podcast
We're going the distance, we're going for speed…this time with Bayonetta but blue! May, Quinn, and Chloe try not to break into song as much this time, at least.
Segments
Intro: 00.00-01.08
Discussion and Decisions: 01.09-25.06
Postmon Pat, Pondering, and Predictions: 25.07-35.57
Outro: 35.58-38.48
References
---
You can help out the podcast and blog in the following ways:
And thank you to our supporters on Patreon; Joe, Steven Reeves, Kaida Washi, Chisai, Neoboo, Kyle, Lizmet, Nicholas, Sam, Emory, Magnus, Lucas, Jaceymon05, Patrick, Jason, GreyTanuki, J David, and Shelby!
---
Be sure to check us out on our various social media accounts:
---