Looking for collection storage and set-up ideas.

I moved out of home at the start of the year to a small apartment. I haven't been able to really move the majority of my collection because I haven't really had any ideas of where to store them that isn't just in a box in storage.
See attached for part of my collection (the non plush toy sections).
Stage 0 was cancelling the pre-order for the next GEM figures and the next Tri plushies.
So far I'm at stage 1 – putting my charms, keychains, badges, etc in a folder, so far it's working (photo also attached).
Stage two is where I'm trying to think of how to store my electronic pets, Digivices, toys, etc.
I was thinking a tub either full of foam which I cut (expensive and I'm absolutely awful at arts and crafts) or a plastic tub with removable dividers – cheaper but harder to find a fit. (https://www.bunnings.com.au/tactix-20-compartment-organiser-storage-box_p2581003 or like https://www.bunnings.com.au/tactix-3-piece-interlocking-organiser-set_p2583712 cuz stackable)
Curious on if anybody has thoughts on easy storage which is just nicer to look at and more organised than what everyone in my life has suggested ("put them in a big tub and put them in the storage cage at the apartment").
Especially would appreciate ideas anybody with working ideas.
Also keen for photos on other collections.
And here's the relevant photos as discussed above.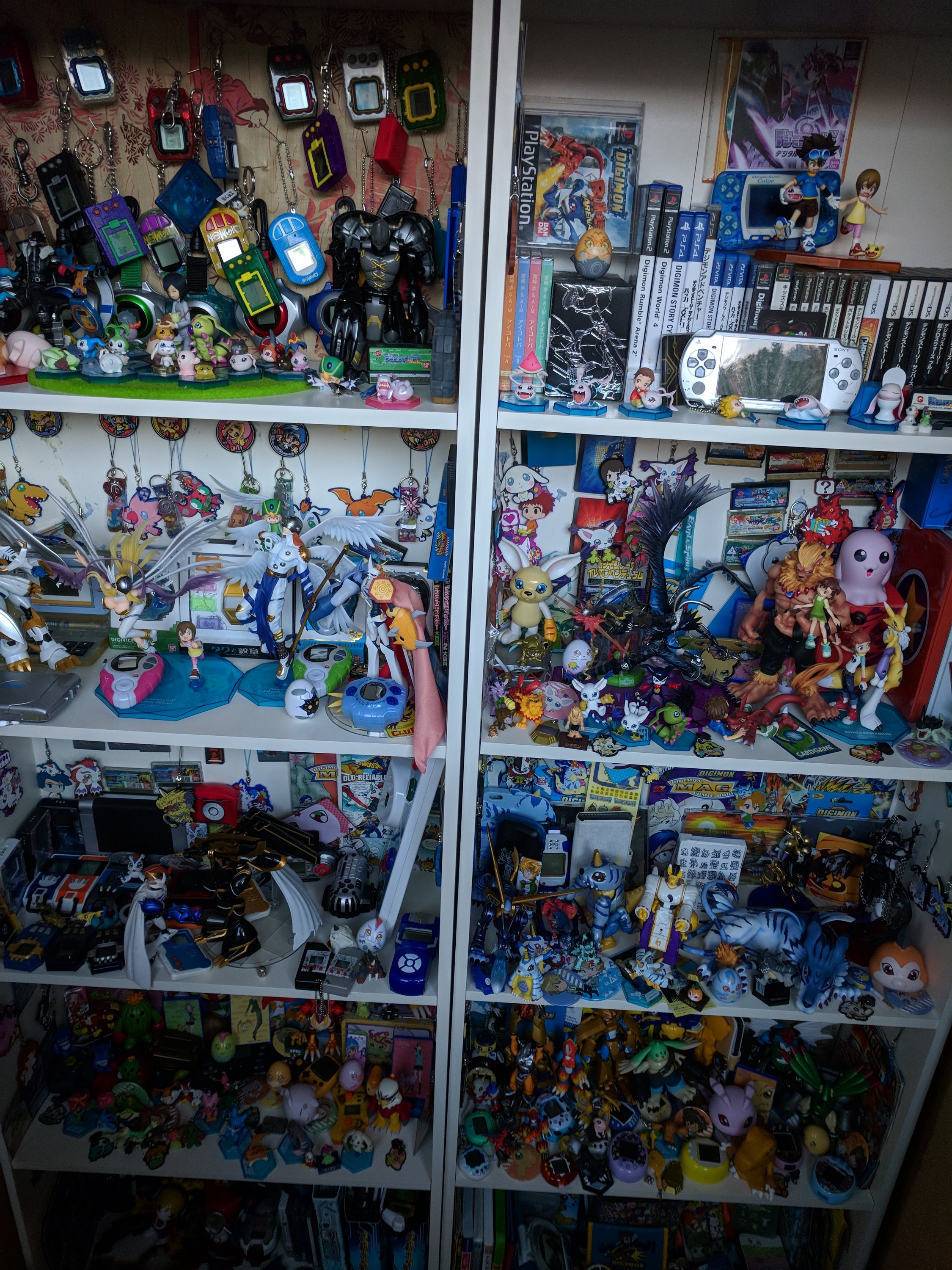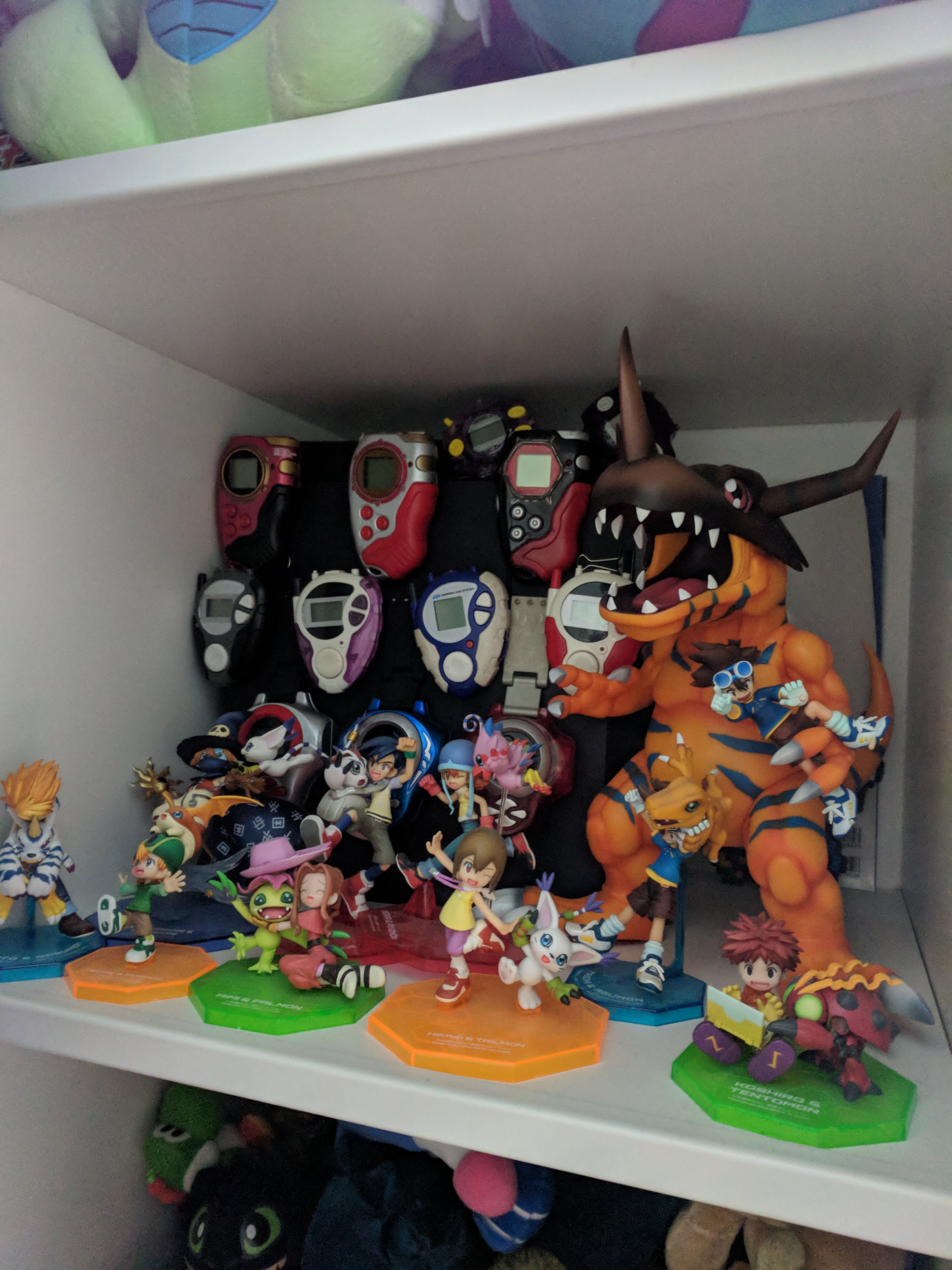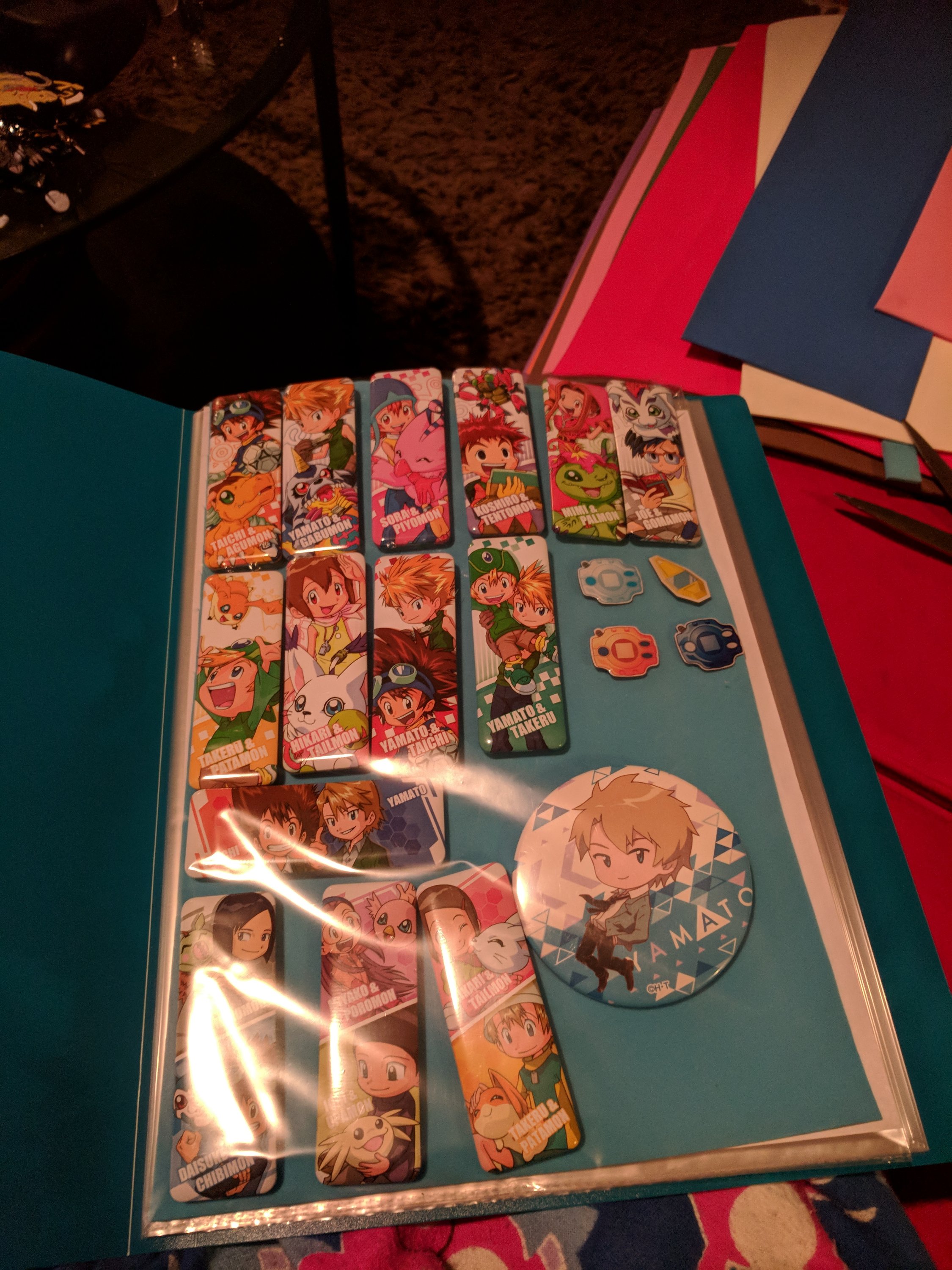 You can help out the podcast and blog in the following ways:
And thank you to our supporters on Patreon; Sam Krieger, (SteviePatamon on Tumblr and takes commissions), Joe, AnimeGuyKurosaki1,Chakmon, Hiro Alato, Jason Morosky, Ryuichi (frostmrajick on Archive of Our Own),Steven Reeves, Kaida Washi, Mac, Noam, Riku, Chisai, Kyle,DaLadyBugMan(you can read his blog about anime on baguburagu.wordpress.com), Tom, GlitchGoat, Matthew, Anthony, Lizmet, Quinn, Sithobi, Meagan, Kyliek, Neoboo, The Time Optimist,SilverHairedFreak25 (@SHF25Tweets on Twitter), Nicholas, Anthony Z, Harrison, and Michael C!